Alright! This is our most popular post in this series – smartphones under 15K Rs. Which are the best phones under 15K Rs?
The last time we made this video in March/April, it was very difficult for us to rank the phones, so I did not rank them. This time too it's the same, but we did our best
To rank which phones would come in the top 5, in the under 15K Rs category.
And remember this, we uploaded the previous video about 2-2.5 months ago & from that video, 4 phones out of 5 have been now changed to 4 new ones.
So imagine that many new phones are being launched & we had planned to make this video in July but we had to prepone the plan, to keep you updated.
And so do like the video & share it with your friends in order to benefit them as well!
Like I said the ranking is marginal & the phones ranking from the top 5th, 4th & the 3rd are very similar to each other.
And I'll give you all the details & advantages of them, for you to decide why you should buy these phones & for what reason.
Always remember & keep in mind what exactly your requirements are while buying a new phone.
Like, focusing on the battery of the phone or the performance of the device. If that's what your requirement is keeping these things in mind, I'm going to tell you.
At 5h Place its POCO M3 Pro 5G – It has 5G, comes with Dimensity 700 processor & it's advantage is that it is cheaper by 1000 Rs.
POCO M3 Pro 5G
Rest all other phones are ranging between 14.5K-15K Rs. And if your budget is around 13.5K-14K with 5G as a preference, then you can look at it.
It has a 6.5" FHD+ IPS LCD display with 90Hz fast refresh rate, a 5000mAh battery with 18W fast charging & it's priced at Rs 13,999.
So like I said, if features like the price, 5G & Dimensity 700 are important for you, then you can look at it.
All the phones that I'm going to talk about, their product links have been provided in the description below. So do check them out.
Minimum Criteria for the "Under" series video – 6.4'' FHD+ screen, 4000+mAh battery, minimum 48MP camera, triple/quad camera setup & performance.
At 4th place its realme 8 5G & realme Narzo 30 5G – Both these phones vary only in terms of variants, there's a 6/128GB for realme Narzo 30 5G which is priced at 16K Rs
Realme 8 5G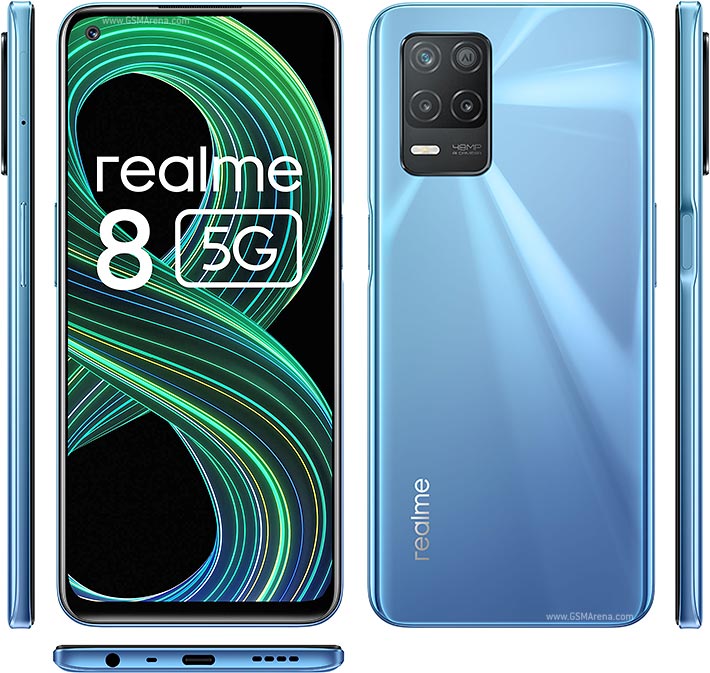 realme Narzo 30 5G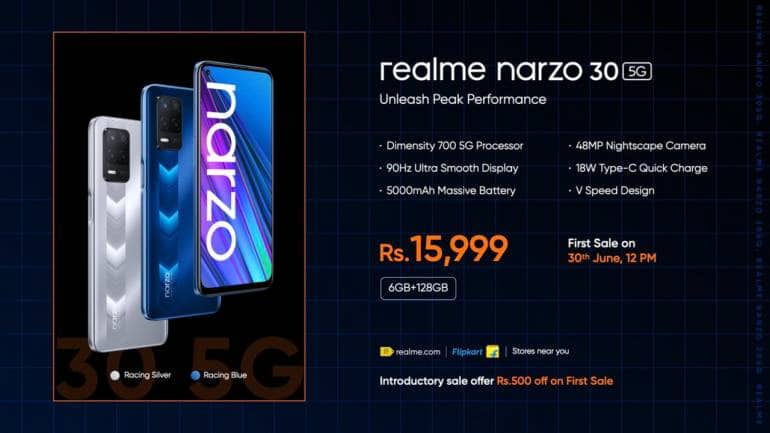 And with realme 8 5G, you get 4/128GB for that same price. So by putting in 1000 Rs you get 2GB of more RAM, or if your budget is under 15K Rs
then you can look at realme 8 5G with 4GB RAM. Other features include 5G in both devices because of Dimensity 700 which is a capable processor.
Even though it is a budget Dimensity processor, it is good for day to day usage & will not give you any problems.
Both have 5000mAh of battery with 18W fast charging. And again, I do not consider the 18W as fast charging.
And both get a 48MP camera setup at the back. So they both are at the number 4 position in our list.
And by the way all the phones I'm mentioning in this video have been unboxed in detail with their links given in the "i" card.
In fact, we have also reviewed the realme 8 5G, so do go & check it out.
At 3rd place is Redmi Note 10S – It was launched a little late & thankfully it's price has not increased as per Redmi's Rs 500 price hike trend.
Redmi Note 10S
It has a 6.4" FHD+ sAMOLED screen with 60Hz refresh rate, yes you do not get fast refresh rate but the colours on the AMOLED screen look good.
If you are not much into gaming, then this will be a good bet, because it has a Helio G95 SoC, a 5000mAh battery with 33W fast charging, so charging will be fast.
It has 6GB RAM & 64GB storage for the Rs 14,999 which is the base variant, & a 64MP quad camera setup.
And I'm especially going to talk about the 5MP camera macro sensor, if you like photography, if 5G is not that important for you, nor much of gaming,
but if you want an AMOLED screen, then definitely you can take a look at this device.
Alright now I cannot decide which phone comes in the 1st or 2nd position, I'm just going to tell you all about both devices.
Moto G40 Fusion – If you're looking for a phone with a big screen & big battery, then this is for you as it has a 6000mAh battery, and comes with a SD732G SoC.
Moto G40 Fusion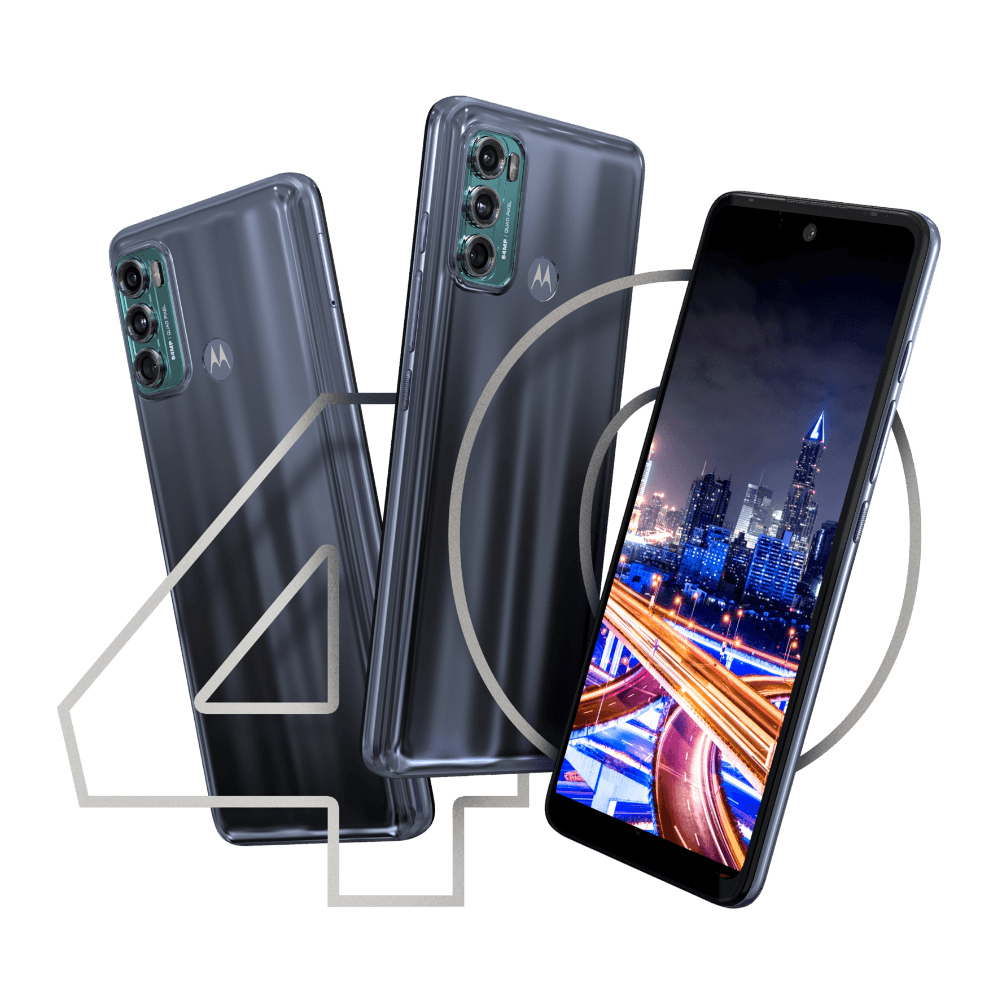 And it is the cheapest SD732G smartphone, the Moto G40 Fusion.
Along with that you have a 6.7" FHD+ IPS LCD display with 120Hz fast refresh rate. So it has a huge battery, big display & a decent processor.
The only thing I think which people would not like is the size, it looks huge in the hand, that's all.
realme 8 – This isn't 5G, it is a normal realme 8 4G, it has a Helio G95 processor & the in-hand feel of this phone is really good.
realme 8
So if you ask me, I'd choose the realme 8 mostly because of the comfort factor but others might like Moto G40 Fusion because it has other benefits too.
The display on the realme 8 is a 6.4" sAMOLED with 60Hz refresh rate & it has an in-display fingerprint sensor.
Among all the phones mentioned in this list, this is the only one with an in-display fingerprint sensor. It has a 5000mAh battery with 30W fast charging,
Has a 64MP quad camera setup. And looking at its entire overall package it surely comes in the top 2 positions.
Now you have to decide which comes 1st & which lies on the 2nd position. In fact, you guys let me know in the comments section below.
And like I've said before, if you are interested in buying any of the mentioned phones, their product link is provided in the description below, do check it out!